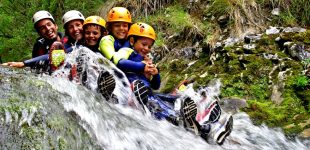 Canoeing, Covadonga Lakes walk and canyoning
This program has been specifically designed with families in mind.  If you are after a fun and exciting adventure holiday with a carefully selected set of activities, that the whole family can enjoy, then this is the adventure for you. (more…)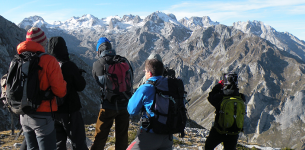 A 4 day trek in the Central Massif of the Picos de Europa, sleeping in mountain refuges
This 4 day trekking adventure is a pure Picos de Europa mountain walking experience.  The whole of your time spent walking, eating and sleeping in the heart of the Picos de Europa, the Central or Urriellu Massif. (more…)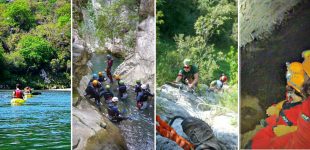 Walking, canyoning, caving, mountain biking, via ferrata or any of the other activities we offer in any combination.
If you want to take part in any of the activities we have on offer but the set combinations or dates of our package adventures don't suit, then one of our  Pick and Mix holidays is perfect for you. (more…)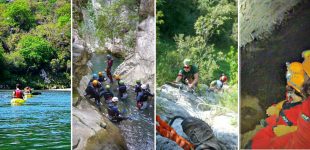 Canoeing, Via Ferrata, Canyoning and Caving
If you're looking for excitement and adventure to the max, this is the trip for you. No experience needed, just a basic level of fitness. (more…)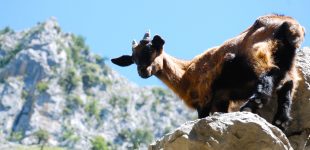 Meteoblue is a great source for weather forecasts for the Picos de Europa. (more…)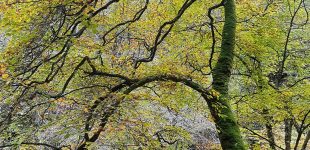 Autumn is a wonderful time in the Picos de Europa region of Northern Spain. The following are a selection of photos from the last few weeks.  (more…)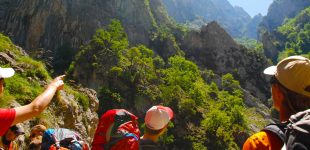 WALKING IN THE PICOS DE EUROPA
We have put together a walking tour of the Picos de Europa, visting all three massifs, The Western or Cornión, the Central or Urrieles and the Eastern or Andara.
This is a tour that avoids the overcrowding that often occurs in the more touristy areas, in the summer months.  Relatively few people get to access and enjoy the Picos de Europa in the way this trip has been designed to. (more…)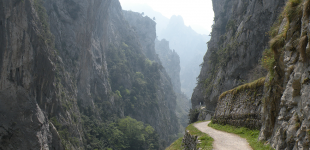 GUIDED RUNS, RUNNING COURSES AND RACE ENTRY
New for 2014 we have selected a set of 10 trail and mountain running routes, to suit all running abilities.  These runs range from 5 to 30 kilometres with positive altitude gains of between 100 and 3000 metres and pass through some of Europe's most beautiful scenery. (more…)